Meet Frankie Bell
How to Help Your Child Succeed in School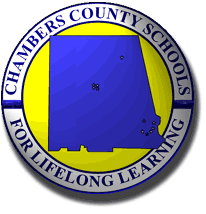 Message to Parents
Send your child to school in a good frame of mind.
Build up confidence with statements such as, "I am proud of you", " I know you will do well", etc.
Praise your child for doing something well, especially if it is not usually a strong point.
Do not praise for unsatisfactory work, for work not up to par.
Expect to see samples of school work regularly. Ask for it.
Support the teacher and the school. If you have a concern, take it up directly with the teacher.
Have books around the house, either the library's or your own. Have a dictionary for sure; other reference if possible.
Keep your child well stocked with school supplies. All workers must have the proper tools!
Show real interest in school. Attend PAC meetings, and special functions, etc.Teachers take more interest in children whose parents they know personally. It is not "favoritism"; it's just that knowing the parent makes the child more real to the teacher.
Encourage your child to inquire. Don't put him or her off. If you don't know the answer, encourage your child to look it up or figure it out. Then check to see how he/she did.
Look over homework and encourage careful work.
Encourage 100% school attendance and be on time each day. The time spent in class, with interaction between students and teacher, is the key to academic success. Never make it easy for your child to miss school or miss a class!
Thanks for taking the time to read all of this. If you made it all the way through, you are a terrific parent! We look forward to working with you this year as we strive to provide the best possible school experience for your terrific child.
For the children,
Frankie Bell, Principal